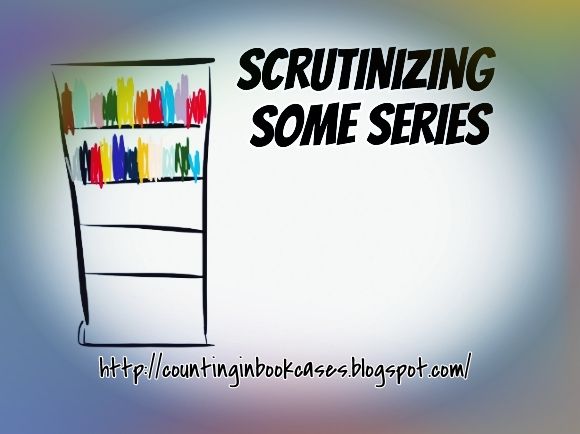 Well, I have been reading/watching youtube videos about blogging and found out that you don't always have to post a review, meme, etc. ( I already knew this but it just convinced me to think more outside the box) I can post about whatever strikes my fancy.
Lately, I have been finishing up or continuing a lot of interesting series. And I kind of just wanted to get my thoughts out there!
Today I finished Feedback by Robison Wells, and really enjoyed it, although I did enjoy the first book, Variant, more. But, with all the amazingly crazy twists in Variant, I knew right going into Feedback that the 1st book would be hard to beat!
Here is my list of what makes this series outstanding, in order:
1. The unpredictability. This is the #1 thing that makes this stand out
from the crowd!
You are thrown aboard blind, and continue through the series guessing and gasping.
2. The characters. You are trapped, you are left to fend for yourself. Imagine that. Wells does a terrific job of bringing the characters to life. You see what the cruelty and hopelessness has done to each.
3. The fast pace. You will not be bored! I promise!
It has been a long time since I have read such a original, jaw dropping, mind twisting series! I highly recommend Variant!
The 2nd book leaves room for a third, but concludes everything nicely! I really, really, really hope we have another book coming though! Have you read this series? What did you think?
Find Variant
here
on Goodreads