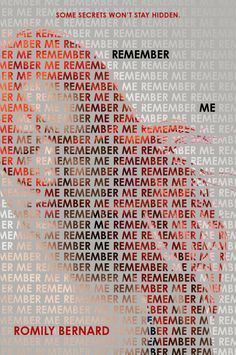 Remember Me by Romily Bernard
Source: Received for free in exchange for an honest review
Publisher: HarperTeen
Release Date: September 23rd 2014
Wick had thought her troubles were over.





But she should've known better.





Not only is she embroiled in a new murder case, which starts with a body with "Remember Me" carved into it and doesn't stop there, but she also discovers new evidence surrounding her mother's suicide…which leads her right back to her imprisoned deadbeat dad. And she has to deal with her flirty new hacker friend, Milo, sniffing around—which her boyfriend, Griff, isn't too happy about.





The pressure might be too much as secrets—including Wick's own—climb to the surface.





Remember Me is an edge-of-your-seat thrilling read that'll have readers turning the pages at lightning speed! The paperback of Find Me is on sale simultaneously, and a digital original novella from Romily, featuring Griff, is on sale just a few weeks before!
After loving Find Me, I was super excited, although a little wary, to start Remember Me. I was a little nervous because I wasn't sure where else the story could go! However, the quick introduction of a fantastic plot and a cast of awesome characters assured me that Wick's tale was far from finished.
First of all, I really love Wick. Sure, she had her flaws, but I love how she is so different from the average YA heroine. She is a hacker, an outcast in some ways, and is not a "nice" teenage girl. She is not afraid to stoop to her enemy's level. Her sister and adoptive mom are very important to her, and she does whatever she can to protect them. The author gave Wick strengths, imperfections, and uniqueness.
Other important characters included Detective Carson, Griffin, and Milo. I really, really, really disliked Carson. I can't believe all the things he put Wick through!!! Next we have Griffin, Wick's love interest. He is really sweet and all that. However, Milo, to me, seems to understand Wick better. By the way, Milo Gray is an amazing new character that has a thing for Wick. He's way more fun than Griffin, so I am definitely on Milo's side! So far though, nothing has really happened between him and Wick.
The plot was really awesome as well. There is so much stuff jammed in: Wick's mother's suicide, a mysterious message, video tapes, deaths, Judge Bay, and lots of other stuff! I was in the tips of my toes the entire time, and flew through the pages. However, the ending was pretty cruel. I wanted more!!!
I definitely recommend the Find Me series to anyone who loves mysteries, action, and dark, complex characters. I cannot wait for the third book, Trust Me.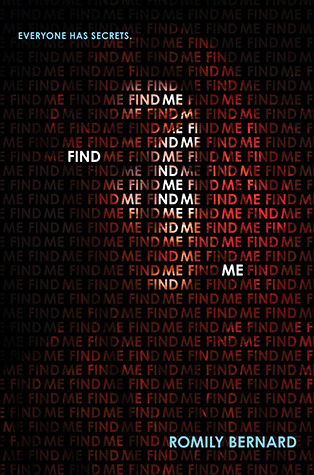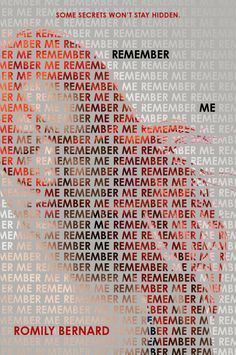 I graduated from Georgia State University with a Literature degree. Since then, I've worked as a riding instructor, cell phone salesgirl, personal assistant, groom, exercise rider, accounting assistant, and, during a very dark time, customer service rep.
So don't let anyone tell you a BA degree will keep you unemployed.
Win (1) of (2) signed paperbacks of Find Me + Remember Me by Romily Bernard (US Only)