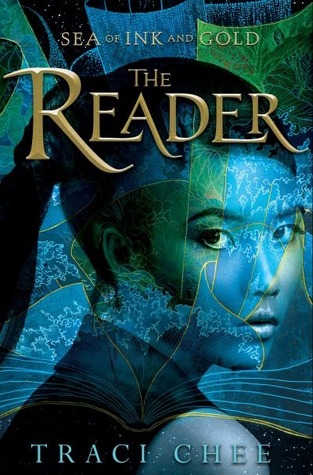 The Reader by Traci Chee
A stunning debut set in a world where reading is unheard-of, perfect for fans of Inkheart and Shadow and Bone
Sefia knows what it means to survive. After her father is brutally murdered, she flees into the wilderness with her aunt Nin, who teaches her to hunt, track, and steal. But when Nin is kidnapped, leaving Sefia completely alone, none of her survival skills can help her discover where Nin's been taken, or if she's even alive. The only clue to both her aunt's disappearance and her father's murder is the odd rectangular object her father left behind, an object she comes to realize is a book—a marvelous item unheard of in her otherwise illiterate society. With the help of this book, and the aid of a mysterious stranger with dark secrets of his own, Sefia sets out to rescue her aunt and find out what really happened the day her father was killed—and punish the people responsible.
With overlapping stories of swashbuckling pirates and merciless assassins,
The Reader
is a brilliantly told adventure from an extraordinary new talent.
Traci Chee's debut is a promising start to what I am sure will a fantastic new series. The Reader is many things: an ode to books, a wink at magic, and a tale of family, friends, and enemies. All of this is set in a original, lucious new world.
Is The Reader fast paced? No, not for me. But, and here's the important part, it didn't need to be. The Reader took it's time setting up the world and characters. Chee spent great time making sure her language was beautiful and rich. It was never fast-paced, but it was never boring- it was interesting, intriguing, and new. The action parts were still exciting- and trust me there was plenty of action.
The book is a triumph in itself, with extra add-ins such as thumb prints, burn marks, a beautiful map, and even a sort-of "book within a book". Chapters of the book Sefia reads are included, letting us experience the power of the book with her, and also discover important characters.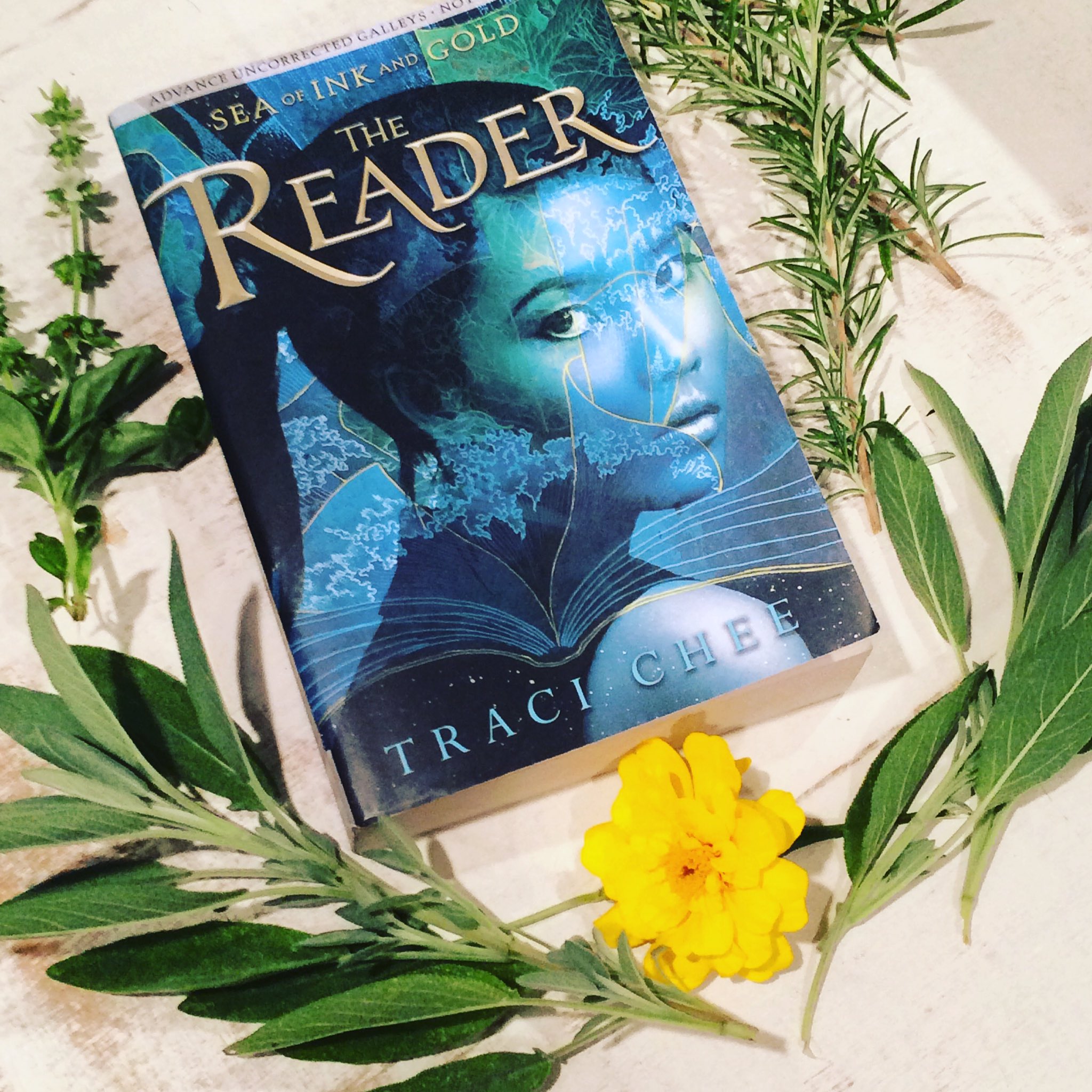 I liked Sefia a lot, but my only complaint is that I lacked that true connection. However, my heart did ache for her as I learned her parent's fates, and as she had to watch Nin be taken away. She is hurting and a life on the run has her living very alone until she finds Archer. I loved Archer- He had a very tragic backstory as well. In fact, the whole slew of character were delightful in different ways- there were charismatic characters, violent characters, morally grey characters- and all were multi-dimentional.
Pirates, magic, readers, a beautiful budding romance, vengeful darkness and more make The Reader a glowing success that I expect will be a big hit once September rolls around. I am anxious for the second book!