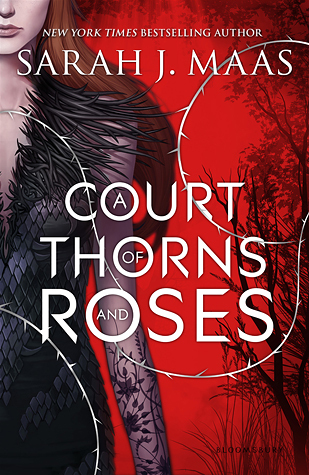 A thrilling, seductive new series from New York Timesbestselling author Sarah J. Maas, blending Beauty and the Beast with faerie lore.
When nineteen-year-old huntress Feyre kills a wolf in the woods, a beast-like creature arrives to demand retribution for it. Dragged to a treacherous magical land she only knows about from legends, Feyre discovers that her captor is not an animal, but Tamlin—one of the lethal, immortal faeries who once ruled their world.
As she dwells on his estate, her feelings for Tamlin transform from icy hostility into a fiery passion that burns through every lie and warning she's been told about the beautiful, dangerous world of the Fae. But an ancient, wicked shadow grows over the faerie lands, and Feyre must find a way to stop it . . . or doom Tamlin—and his world—forever.
Perfect for fans of Kristin Cashore and George R. R. Martin, this first book in a sexy and action-packed new series is impossible to put down!
What a fantastical, gripping, compelling read. ACK! This will probably be a long review...


A Court of Thorns and Roses is definitely a new favorite! Honestly, while reading, I was a reminded a bit of my favorite tale "East of the Sun and West of the Moon" although I know ACOTAR is said to be more of a loose Beauty and the Beast retelling. Either way, I LOVED this book.
(For the rest of the review A Court of Thorns and Roses will be referred to as ACOTAR to save my poor typing fingers.)
Firstly, while reading ACOTAR, I realized it gave me a classic feeling no other Fantasy book has given me in 2015. I don't know quite how to explain this phenomenon, but when I read books by Tamora Pierce, Jessica Day George, Shannon Hale, Brandon Sanderson, and OF COURSE Sarah J. Maas I always feel the same "floaty" feeling. I feel at home reading these books yet still they are exciting and unpredictable. So, when I felt this "floaty" feeling of utter enthrallment, I knew ACOTAR would be a novel I will reread for years to come.
Secondly, I loved the characters. Feyre was tough, flawed, likable, admirable, and I easily started seeing the Fae world through her eyes. As for the other characters, Feyre's family all had more than one dimension to them, especially her sisters. Of course, the love interests were intriguing as well. I haven't picked a "side" yet but I know I will probably be a wee bit more in favor of one by the second book!
Let's talk about the world. The seasonal courts, the magic, the different creatures, the villains, the beautiful and terrifying locations such a castles, dungeons, forests, and more created a lush (and sometimes dark) setting. I never felt disconnected from the kingdoms of ACOTAR.
I read ACOTAR soooooooo fast. I sat down and was completely immersed. This book reminded me of why I LOVE fantasy. I will always be a sucker for the dresses, strong heroines, weapons, castles, forests, politics, descriptions, darkness, romance, conflicting kingdoms, and royalty. I loved reading about Feyre, Tamlin, Lucien, Rhysand, and the rest of the cast. I relished every minute.